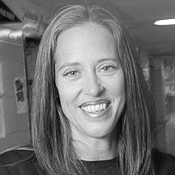 Kai Ryssdal of American Public Media's MarketPlace talked to Wendy Kopp, the founder of Teach for America, about her thoughts on what it will take to improve education for all in America.
If you didn't get a chance to listen to it live, you can find it archived on the MarketPlace website.
HighBridge's audio edition of Kopp's new work A Chance to Make History is now available. Hear an excerpt online.