HighBridge is pleased to announce narrators for the forthcoming Mysterious Press-HighBridge Audio Digital Classics: R. C. Bray will be reading The Mordida Man by Ross Thomas, and Donna Postel will be reading 77th Street Requiem by Wendy Hornsby, both available in June. In addition, Derek Perkins will be reading Dark Nantucket Moon by Jane Langton, available in September.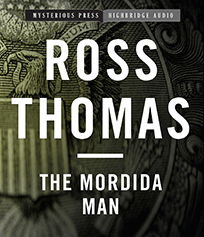 In The Mordida Man, independent fixer Chubb Dunjee enters a dangerous world when the president asks him to recover his abducted brother. R. C. Bray has narrated a number of HighBridge titles, including The Singapore Wink, also a Mysterious Press-HighBridge Audio digital classic by Ross Thomas. He currently lives in New England with his wife and two daughters.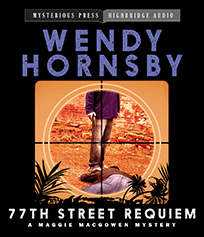 In 77th Street Requiem, filmmaker Maggie MacGowen looks into the decades-old murder of a controversial cop, unaware that she and her camera will uncover events in his past that may be better left unknown. Donna Postel is a prolific narrator who has previously worked on a number of projects for HighBridge, including Midnight Baby and Telling Lies, also part of Wendy Honsby's Maggie MacGowen Mystery series.
In Dark Nantucket Moon, transcendentalist scholar and former detective Homer Kelly agrees to defend a troubled young poet accused of killing her ex-lover's new wife. To clear her name he must discover who set her up, and what happened during the two minutes of a Nantucket eclipse. Narrator Derek Perkins is an AudioFile Earphones Award winner, and has previously worked on The Transcendental Murder and Emily Dickinson Is Dead, also part of Jane Langton's Homer Kelly Mystery series.