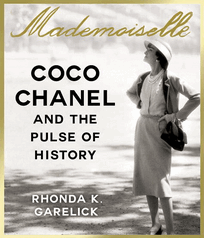 Mademoiselle by Rhonda Garelick is a stunning new biography of Coco Chanel—the high priestess of twentieth-century fashion—that examines her critical place in history and the ingenious powers by which she internalized and transmitted the cultural trends of her time.
Little black dresses. Fake pearls. Jersey knit. Blazers. Ballet flats. Today—and for nearly the last hundred years—we all see some version of Gabrielle "Coco" Chanel every time we pass a woman on the street. But few among us realize that Chanel's role in the events of the twentieth century was as pervasive as her influence on fashion, or how deeply she absorbed and then brilliantly reimagined the historical currents around her. Here, with unprecedented detail and ambition—and through fascinating, thoroughly researched portraits of Chanel's lovers and friends—Rhonda Garelick shows us the Chanel who conquered the world: a woman who thirsted to create others in her image, who ruthlessly and innovatively borrowed from her famous (and infamous) intimates, who understood the idea of branding and image well ahead of her time, who created "wearable personality." This is Chanel at the nexus of history: a woman of daring, passion, and legendary vision, in a wonderful biography that gives her long-awaited due.
Watch this short film that unveils the woman behind the legend.
Meet the Narrator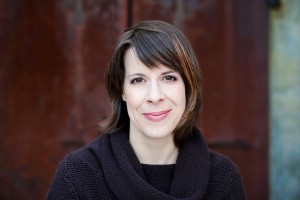 The audiobook is narrated by Tavia Gilbert. Tavia is an award-winning narrator with nearly 300 audiobooks under her belt. Classically trained in voice and theater, Tavia attended the University of Washington and earned her Bachelor of Fine Arts in Original Works in Acting from Cornish College of the Arts. She has been singing in choirs since she was 12 years old and has been working full time as a voice actor since 2006. Tavia is also a producer with nine years experience. After moving to Portland, Maine in 2001, she studied audio documentary production at the Salt Institute. You can hear her recent work on A Darker Shade of Sweden, Critical Chain and the upcoming October release of The Autobiography of Eleanor Roosevelt.
Mademoiselle will be available on audio CD and digital download September 30.