Sarai Walker received her M.F.A. in creative writing from Bennington College. As a magazine writer, her articles appeared in national publications, including Seventeen and Mademoiselle. She subsequently served as an editor and writer for Our Bodies, Ourselves, before moving to London and Paris to complete a Ph.D. She currently lives in the New York City area. Dietland is her debut novel.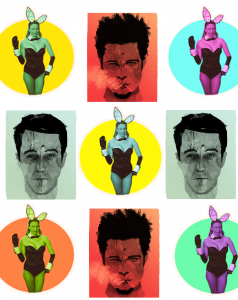 Plum Kettle does her best not to be noticed, because when you're fat, to be noticed is to be judged. She is biding her time at a job answering fan mail for a popular teen girls' magazine until she can afford weight-loss surgery. But lately she is being followed by a girl in outlandish clothes and combat boots. When Plum finally confronts her, she finds herself falling into the mysterious world of Calliope House, where an odd collection of women orbit around Verena Baptist, daughter of a famous diet guru. Verena offers to give Plum the money for the surgery, but there is a catch: first Plum must go through a series of seemingly perverse challenges that will force her to confront her past, her doubts, and the real cost of becoming "beautiful." Dietland is a scathing and revolutionary debut that takes on the beauty industry, gender inequality, and our obsession with weight loss —from the inside out, and with fists flying.
A female Fight Club in spirit, Dietland turns Bridget Jones, Sex in The City, Good in Bed, The Devil Wears Prada, and every other chick lit novel you've loved (or hated) on its head. It's a beautiful blend of gloss and rusty nails – fun and has verve, but also sharp and scathing and totally revolutionary – defiant of falling into just another mainstream woman's novel.
Dietland audio will be available on May 26, 2015.
A video of the author reading from the first chapter of Dietland: