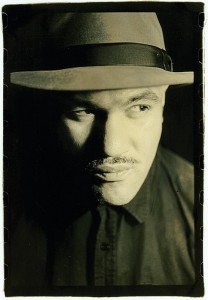 In 2007, novelist Mat Johnson was named the first USA James Baldwin Fellow by the United States Artists Foundation. In 2011, he was awarded the Dos Passos Prize for Literature given annually to the best under-recognized American writer. His last novel PYM won the 2011 Salon Book Award and was selected a Best Book of the Year by the Houston Chronicle, Seattle Times, Washington Post and Vanity Fair. His next novel is titled Loving Day.
Warren Duffy has returned to America for all the worst reasons: his marriage to a beautiful Welsh woman has come apart; his comic shop in Cardiff has failed; and his Irish-American father has died, bequeathing to Warren his last possession, a roofless, half-renovated mansion in the heart of black Philadelphia. On his first night in his new home, Warren spies two figures in the grass outside; when he screws up the nerve to confront them, they disappear. The next day he encounters ghosts of a different kind: in the face of the teenage girl he meets at a comics convention he sees the mingled features of his white father and his black mother, both now dead. The girl is his daughter and she thinks she's white. Warren sets off to remake his life with a reluctant daughter he never knew and a haunted house and history he knows too well. In their search for a new life they struggle with an unwanted house and its ghosts, fall in with a utopian mixed-race cult, and inspire a riot on Loving Day, the unsung holiday that celebrates interracial love.
Loving Day by Mat Johnson is coming June 2015.