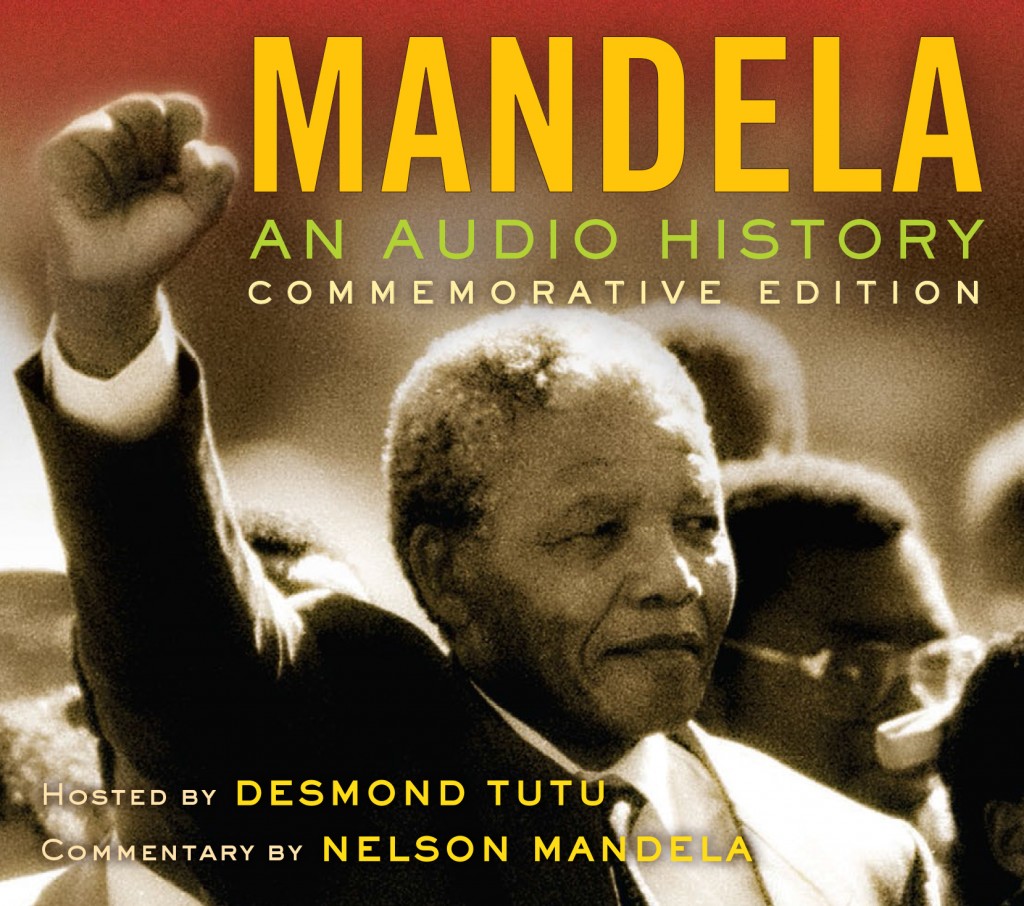 The Audio Publishers Association (APA) announced that Mandela: An Audio History has won Audiobook of the Year at the 2015 Audie Awards. Nominated in two categories, Mandela: An Audio History also won the award for Best Original Work.
The awards were granted at the 20th Annual Audies Gala held May 28 at the New York Academy of Medicine in New York.
Mandela: An Audio History was up against four other titles for Audiobook of the Year, including Oprah Winfrey's What I Know for Sure, narrated by the author, and Yes Please, written and narrated by Amy Poehler. The other two titles competing for the award were Doris Kearns Goodwin's The Bully Pulpit, narrated by Edward Herrmann, and Neil Gaiman's The Graveyard Book, narrated by the author, Derek Jacobi and a full cast.
A comprehensive oral history of apartheid, Mandela: An Audio History uses rare sound recordings to tell the story of the struggle against apartheid. In researching this original public-radio story, producer Joe Richman unearthed historic recordings in the basement archive of the South African Broadcasting Corporation. The discovery of this primary source material is considered a rare find, because the South African government worked to suppress much of the material and much of it was thought destroyed or lost.
"I spent many happy weeks there … surrounded by stacks of reel-to-reel tapes," said Richman. "I remember one day trying to listen to a reel of tape that was in bad shape and had no label. … Soon I realized I was listening to a raw recording of the prosecutor's opening statement at Mandela's trial. … It was thrilling to hear the actual words. But it wasn't until somebody in the courtroom coughed that I could really hear the echo and dimensions of the room, the stillness of the afternoon, the hushed anticipation of the trial. The cough put me in that courtroom."
The Audie Award winner draws from over 50 hours of archival recordings and many more hours of contemporary interviews with living witnesses to South Africa's turbulent history. Produced by Radio Diaries and available from HighBridge Audio, Mandela: An Audio History is hosted by Desmond Tutu with commentary by Nelson Mandela and a foreword by Joe Richman.
The audiobook industry's premier awards program in the United States, the Audies recognizes distinction in audiobooks and spoken-word entertainment. Often referred to as the "Oscars of spoken-word entertainment," the evening gathers authors, narrators and publishers from across the industry. Newbery Award–winning author and acclaimed narrator Jack Gantos emceed the event.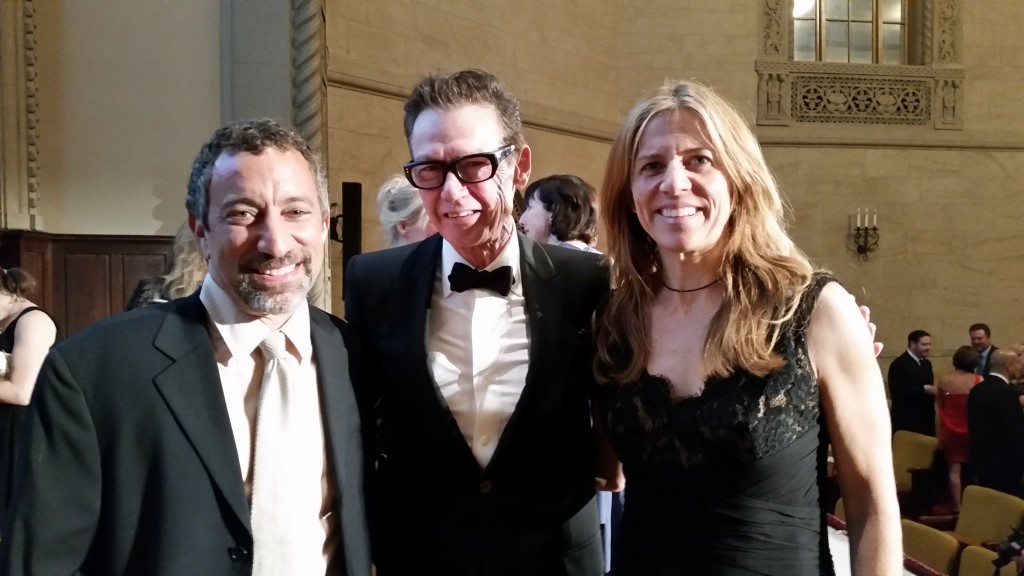 Photo of Mandela: An Audio History producer Joe Richman (left), Sue Johnson (his wife and a co-producer on Mandela) (right), and event emcee Jack Gantos (center) at the 2015 Audies Gala