With a three-piece band and Red Stripe beer, Macalester College recognized literary star Marlon James on Wednesday, October 28, which was named Marlon James Day by both Gov. Mark Dayton and Betsy Hodges, mayor of Minneapolis!
James, the Jamaican-born novelist who lives in Minneapolis and is on sabbatical from his teaching job at Macalester, recently won the prestigious Man Booker Prize for his third novel, "A Brief History of Seven Killings." Read the full story in StarTribune.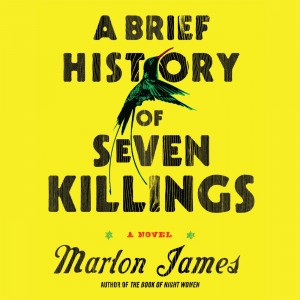 Narrated by a full cast, the audiobook is available from HighBridge Audio.