"Erudite, sexy, richly textured, and packed with delights. Like Salinger's Glass family or Wes Anderson's Tenenbaums, the Wolff siblings seem to crash in on the terrestrial world from some more eccentric orbit."
—Garth Risk Hallberg, author of City on Fire
Filled with art and science, fairy tales and folk songs, tsars and foundlings, Be My Wolff is a novel of astonishing range and imagination: a love story, an exuberant adventure through time and place, and a tale of our most unbreakable bonds.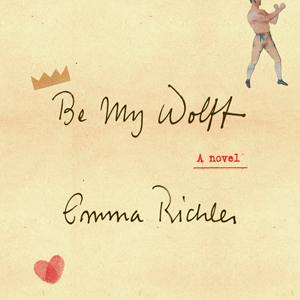 Read the full description.
Be My Wolff
By Emma Richler
Read by Lucy Rayner
________________________
How to Win This Audio CD
Send an email to newsletter@highbridgeaudio.com
Put the word "fives" in the subject line.
Entries must be received by February 28, 2017. Open to US only.
See the Program Details for more information.
________________________
January Giveaway Winner

Congratulations to Esther Camacho, winner of last month's giveaway, Jonathan Swift. Thanks to all who participated.