"Every story [is] a formal surprise, smart and droll." —Lydia Davis, The Times Literary Supplement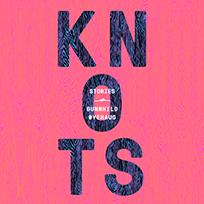 Cleverly balancing the sensuous, the surreal, and the comical, Øyehaug achieves a playful familiarity with the absurd that never overreaches the needs of her stories. Full of characters who can't help tying knots in themselves and each other, these tales make the world just a little more strange, and introduce a major international voice of searing vision, grace, and humor. Read the full description. Read by Heather Wilds.

________________________
How to Win This Audio CD
Send an email to newsletter@highbridgeaudio.com
Put the word "knots" in the subject line.
Entries must be received by July 31, 2017. Open to US only.
See the Program Details for more information.
________________________
June Giveaway Winner
Congratulations to Joseph Arellano, winner of last month's giveaway, Stephen Florida. Thanks to all who participated.