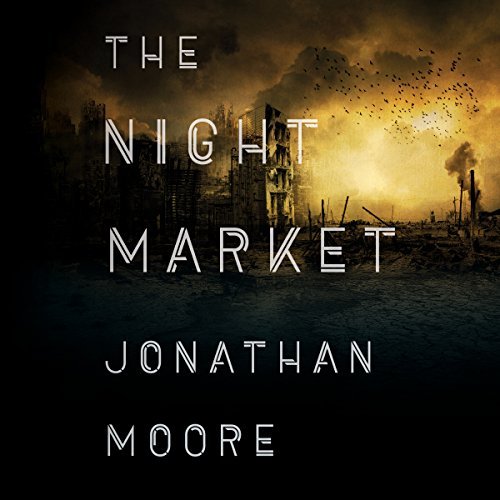 Read by James Patrick Cronin
The Night Market follows Carver as he works to find out what happened to him, soon realizing he's entangled in a web of conspiracy that spans the nation. And that Mia may know a lot more than she lets on. Read the full description.
"A sharp and scary near-future thriller that delivers a dark message about society's love affair with technology . . . the not-quite-nihilistic yet still utterly shocking revelations in the third act are the stuff of nightmares. You'll never look at a flock of sparrows the same way again."—Kirkus, Starred Review
How to Win This Audio CD
Send an email to newsletter@highbridgeaudio.com
Put the words "Night" in the subject line.
Entries must be received by January 31, 2018. Open to the US only.
See the Program Details for more information.
________________________
December Giveaway Winner
Congratulations to Gayle Cochrane, winner of last month's giveaway, A Lady in Shadows. Thanks to all who participated.