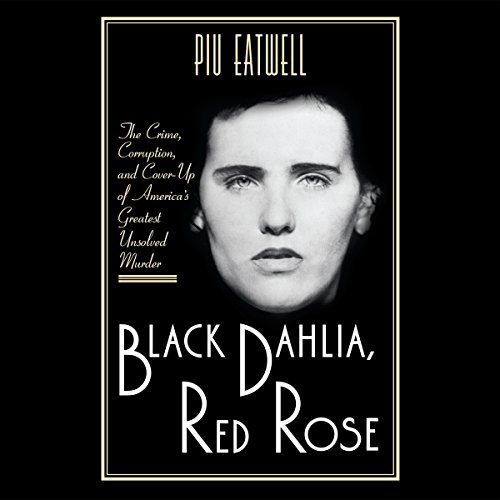 By Kaleigh Lawson
Written by Piu Eatwell
Narrated by Robertson Dean
The Black Dahlia, Red Rose by Piu Eatwell is the first true crime I've listened to on audio. I have to admit, I knew nothing about the case of the Black Dahlia before listening to this book. All I was aware of was that it was and is a highly sensational unsolved murder back in the 1940s.
What I found interesting is how the book is written. It comes across like a fictional tale, but the details included are all facts from police interviews and memoirs. She even researched specific details of the weather on specific days. This, combined with the absolute horror of the murder, almost seems as though something that HAS to be made up. But we are assured in the intro that everything mentioned is nonfiction.
Since this book was published there has been a lot of discussion on whether Eatwell broke the case. Did Eatwell find the real killer? I can't say that I definitively believe or don't believe that she has solved the decades-old murder of Elizabeth Short, but I will say that the book keeps the listener "hooked." You can't help but keep listening to discover the next bit of evidence revealed and theories exposed. I even found myself doing a little research of my own, so I could put names to faces and discover more about the lives of the people mentioned in the book.
The icing on the cake is Robertson Dean. He is—to me—the ideal narrator for the story. His deep tone add to the mystery and fluidity of the story. So, if you are a fan or true crime in any form, then you'll be sucked into this book.