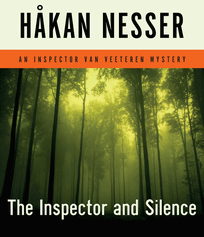 Poor Inspector Van Veeteren. All he wants to do is read books, drink beer, and maybe play a little chess, if anybody's up for it. But instead, the reluctant hero of Håkan Nesser's critically acclaimed mystery series is stuck solving murder after murder; and now, for the first time, we in the U.S. get the pleasure of tagging alongside.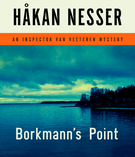 Swedish mystery writer Håkan Nesser's latest novel, The Inspector and Silence, is available on audio today from HighBridge, simultaneously with the print edition. HighBridge is also releasing today the four previous installments in the Inspector Van Veeteren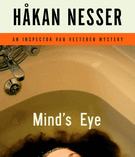 series, all never before available on audio in the U.S.: Mind's Eye, The Return, Woman with Birthmark, and Borkmann's Point.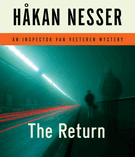 O, The Oprah Magazine writes of the series, "Snappish, sardonic, unsentimental, depressed, and quite possibly psychic, Van Veeteren is the most appealingly unlovable hero since TV's crabby physician House." And The Independent comments, "The clarity of Nesser's vision, the inner problems of good and evil with which Van Veeteren struggles, recall the films of Bergman."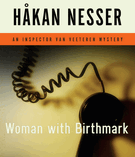 Simon Vance, the voice behind several hundred audiobooks (including those of Nesser's fellow Swede, The Girl Who Kicked the Hornet's Nest author Stieg Larsson) has narrated the entire Van Veeteren series. Vance was Booklist magazine's 2010 "Voice of Choice"; he continues to do a masterful job with Nesser's work. You can check out an excerpt of each of the five titles here.
So don't delay. Van Veeteren has beer to drink and murderers to catch. You don't want to keep him waiting!