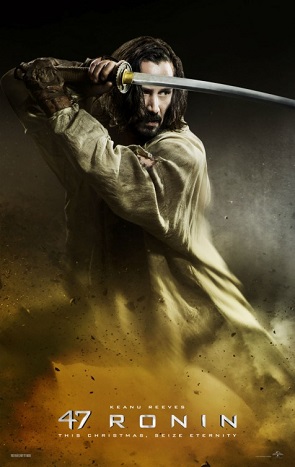 We're pleased to announce that HighBridge will release an audio edition of John Allyn's much revered samurai classic 47 Ronin to coincide with the highly anticipated feature film releasing December 25, 2013. Universal's much publicized, $200 million adventure stars a sword wielding Keanu Reeves in full samurai regalia.  47 Ronin is an unforgettable rendering of actual events in Japanese history, in which a band of samurai (the 47 Ronin, pronounced "Ro-neen") defy the wishes of their Emperor to avenge the disgrace and death of their master, whose lands are confiscated and his family exiled. His samurai, having become ronin, or masterless, adapt to their new circumstances by becoming tradesmen and teachers. But the Ronin only appear to accept their fate. They are in fact making careful plans for revenge, biding their time until the moment to strike is right.
Historian Stephen Turnbull, author of the audiobook's foreword, as well as consultant on the film, calls Allyn's version of events a "masterful retelling" of these now legendary events. Since the film will most certainly take liberties with the original plot of the book, we proclaim Allyn's book The Real Deal, and an essential companion to anyone interested in the film.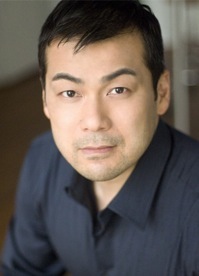 HighBridge looks forward to building several other bridges with this release: introducing fans of the blockbuster film to the original story, turning the multitudes of our Tales of the Otori listeners on to another great samurai adventure, and reminding listeners everywhere of the remarkable talents of actor David Shih, who will narrate the audio. (David has previously displayed his versatility behind the microphone with a critically acclaimed narration of The Third Son, by Julie Wu.) Hold on to your seats for a thrilling audio adventure!