HighBridge is pleased to announce that the new short story collection from Joyce Carol Oates, High Crime Area, will be narrated by an all-star cast: Julia Whelan, Ray Chase, Donna Postel, Luci Christian, Tamara Marston, and Chris Patton.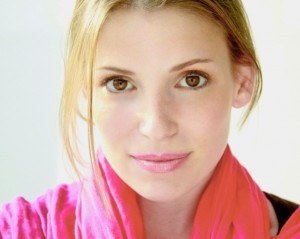 Julia Whelan will narrate the title story, "High Crime Area," as well as "The Rescuer." Julia is a former child actor who has appeared in numerous films and television shows, perhaps most notably in ABC's critically acclaimed series Once And Again. After majoring in English and Creative Writing at Middlebury College and Oxford University, Julia returned to on-camera acting while simultaneously branching out into voiceover. She has now recorded over 100 audiobook titles, garnered multiple Earphones Awards, been repeatedly named one of AudioFile Magazine's Best Voices, and won an Audie.
Ray Chase will narrate "Craigmillnar" and "Last Man of Letters." Ray has narrated a number of audiobooks for HighBridge. In addition to audiobooks, Ray's voice can be heard in commercial spots played nationally as well as numerous video game releases.
Donna Postel will narrate "High." In addition to dozens of audiobooks, Donna Postel's has voiced hundreds of commercials and corporate narrations.
Luci Christian will narrate "Toad-Baby." Luci is a prolific voice actress who in addition to audiobooks has voiced a vast array of animation programs.
Tamara Marston will narrate "Lorelei." Tamara has been an actor, singer, and director for over 30 years.
Chris Patton will narrate "Demon." Chris's voice can be heard on a number of audiobooks, commercials, video games, and eLearning software projects
Donna Postel, Luci Christian, Tamara Marston, and Chris Patton also provided narration on Joyce Carol Oates' previous release from HighBridge, Evil Eye.
High Crime Area is a collection of eight stories in which author Joyce Carol Oates deftly tests the bonds between damaged individuals—a brother and sister, a teacher and student, two strangers on a subway—in the fearless prose for which she's become so celebrated. In these biting and beautiful stories, Oates confronts, one by one, the demons within us. Sometimes it's the human who wins, and sometimes it's the demon.
High Crime Area will be available on CD and digital download this May.