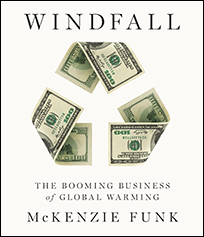 When I first watched the documentary An Inside Job, which is about the global financial meltdown, I remember my sense of disbelief at the essentially willful self-deception on the one hand and the sheer willingness to put personal gain ahead of massive destruction to the entire world economy on the other.  And the world has yet to recover from its effects.
It took me a while to finally sit down and watch it—it hardly seems like a jolly evening's entertainment—but once I finally did, I found myself watching it multiple times. It was horrifying yet overpoweringly fascinating and informative.
Windfall: The Booming Business of Global Warming by McKenzie Funk; read by Sean Runnette, has the same effect, it's just about a glacial meltdown rather than a financial one. Funk takes listeners around the globe, from the Artic to Greenland to Israel to California to the Sudan and beyond. The theme in every location: Climate change is having a massive effect on the earth's ability to sustain life, but the main response from governments and businesses and individuals seems to be finding the profitable short-term silver lining, and ignore the long-term consequences.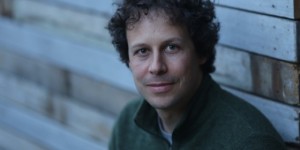 Funk slips innumerable bits of science, sociology, economics, and public policy into each stop on this global journey, told mainly as "ride-alongs" he takes with everyone from the Canadian military to a Sudanese general to the head of a "firefighters for hire" business.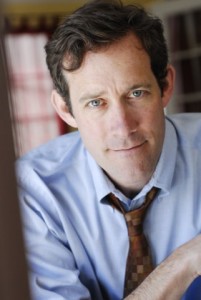 Narrator Sean Runnette plays the story straight. Windfall is written very much as a simple narrative, told from the author's perspective. He avoids "documentary voice" as well as "drama voice," striking an appropriate conversational tone, so you really do feel as if you're riding along with Funk as he meets these people who seem to be if not actively deciding the future of the planet at least attempting to profit from the present situation.
One reviewer described Windfall as "a lot more fun than books about ecological catastrophe are supposed to be." That would be my assessment as well. Funk captures a certain gallows humor in his storytelling, achieved often enough merely by repeating matter-of-factly (as then does narrator Sean Runnette) the absurdities uttered by those who earnestly state their case for profit-taking from global warming without actually doing anything to address it.
Given that in the US the public debate until recently has still been merely on if  there is human-made global warming rather than what are we going to do about it, what all everyone has actually been up to (and for many years already) in governments (including the US) and companies, Windfall is eye-opening to say the least. You may be alarmed by it, but you will also certainly be educated and enthralled.