Book three of the exciting Christopher Marlowe Cobb series of historical spy thrillers will be coming your way on audio this October. If you haven't already discovered these terrific books by Robert Olen Butler,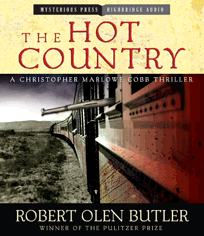 go grab a copy of The Hot Country, the first in the series, and give it a listen. It's brilliantly narrated by veteran audiobook professional Ray Chase. (See the review on this site for more about this one.) The Hot Country was followed by The Star of Istanbul, also read by Chase, in which the venue shifts from Mexico's Civil War to Turkey in the early days of World War I. The newest thriller,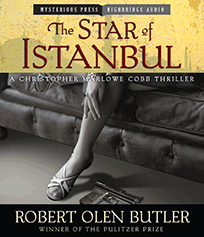 The Empire of Night, puts Cobb smack in the lion's den—Berlin—as he tries to discover the identity of a mole inside the British government. These books are not only exciting espionage thrillers, they're extremely well-written and researched, with three-dimensional characters, intriguing plot twists, and fascinating historical settings. Now that you know, you've got plenty of time to catch up on the first two books before The Empire of Night arrives this fall. Go for it!