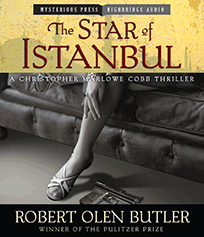 HighBridge is pleased to announce that Ray Chase will be reprising his role as narrator for Pulitzer Prize-winning author Robert Olen Butler's latest entry in his thrilling Christopher Marlowe Cobb series, The Empire of Night. The historical spy thriller series stars Christopher Marlowe "Kit" Cobb, a World War I–era American journalist turned Allied Spy.
Ray Chase is a prolific voice actor who can be heard on dozens of audiobooks, several national commercial spots, and numerous video games. One of Ray Chase's biggest fans is the author, Robert Olen Butler, who told him, "Now when I write Cobb, I hear your voice in my head."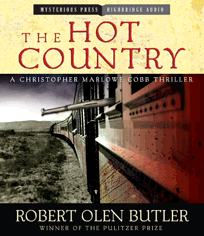 The previous two audiobooks in the series — The Star of Istanbul and The Hot Country — are both currently available on CD or digital download. (The Hot Country was recently featured as HighBridge editor Steve Lehman's staff pick.) The Empire of Night will be available in October.