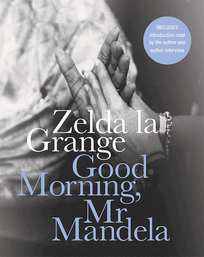 HighBridge is pleased to announce that British actress, Adjoa Andoh, will narrate Good Morning, Mr. Mandela, the memoir of Zelda la Grange, Nelson Mandela's long-time personal assistant. Good Morning, Mr. Mandela tells the story of how the life and beliefs of la Grange, a conservative white Afrikaner who grew up supporting the segregation rules of apartheid, were transformed by the time spent working with the former South-African president as his private assistant.
Adjoa Andoh is an acclaimed British film, TV, stage and radio actress of African descent who played the role of Brenda Mazibuko, Mandela's Chief of Staff, alongside Morgan Freeman in the 2009 Academy Award nominated film Invictus, directed by Clint Eastwood.
Good Morning, Mr. Mandela will be available on audio CD and digital download July 15.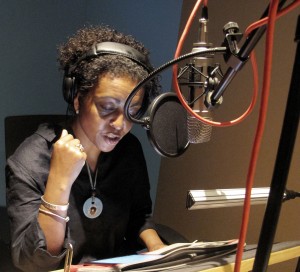 Photo: Adjoa Andoh narrates Good Morning, Mr. Mandela