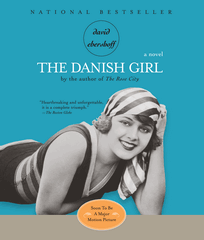 Exciting news! The Danish Girl by David Ebershoff is being made into a movie!
Set against the glitz and decadence of 1920s Copenhagen, Dresden and Paris, this stunning novel explores the boundaries of sex and gender, love and marriage.
The audiobook is narrated by Jeff Woodman and available at highbridgeaudio.com.
Les Miserables director Tom Hooper and star Eddie Redmayne reunite for The Danish Girl. 'The Drop' actor Matthias Schoenaerts will costar opposite Eddie Redmayne. Movie release date TBD.