We're thrilled to share the exciting news that The Society of Voice Arts and Sciences (SOVAS) has announced 9 titles produced by HighBridge Audio, a division of Recorded Books, as nominees for the 2015 Voice Arts Awards!
Audiobook Narration—Non-Fiction, Best Voiceover


How to Bake Pi: An Edible Exploration of the Mathematics of Mathematics by Eugenia Cheng
Narrator: Tavia Gilbert

On Immunity: An Innoculation by Eula Biss
Narrator: Tamara Marston
Audiobook Narration—Biography, Best Voiceover


In Search of Sir Thomas Browne: The Life and Afterlife of the Seventeenth Century's Most Inquiring Mind by Hugh Aldersey-Williams
Narrator: Simon Vance

So Many Roads: The Life and Times of the Grateful Dead by David Browne
Narrator: Sean Runnette

The Marquis: Lafayette Reconsidered by Laura Auricchio
Narrator: Grover Gardner
Audiobook Narration—Author Performance, Best Voiceover


O, What a Luxury: Verses Lyrical, Vulgar, Pathetic & Profound by Garrison Keillor
Narrator: Garrison Keillor

Find the Good: Unexpected Life Lessons from a Small-Town Obituary Writer by Heather Lende
Narrator: Heather Lende
Audiobook Narration—History, Best Voiceover


The Zhivago Affair: The Kremlin, the CIA, and the Battle Over a Forbidden Book by Peter Finn and Petra Couvée
Narrator: Simon Vance
Audiobook Narration—Fiction, Best Voiceover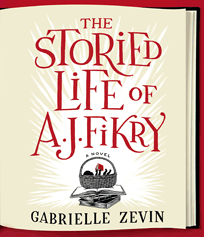 The Storied Life of A.J. Fikry by Gabrielle Zevin
Narrator: Scott Brick
Created by the Society of Voice Arts and Sciences as part of the That's Voiceover!Conference, the Voice Arts Awards is an international competition showcasing the best work in professional voiceover acting, creative direction and communications for advertising, audiobook narration, movie trailers, video gaming, animation, television, radio and casting realms.
Winners will be announced during the second annual Voice Arts Awards Gala on Sunday, November 15, at the Pacific Design Center in Hollywood, California.