In the spirit of the holidays, we've made a list (and checked it twice) of some of our "giftiest and niftiest" titles. A nice price and great packaging are sure to make these gifts that your friends and family (or yourself) will love and won't hurt your wallet! Plus, all of these audio favorites are available for download on our website, so you can start listening now. Here are our top 12 gift recommendations:
Happy Holidays from HighBridge Audio!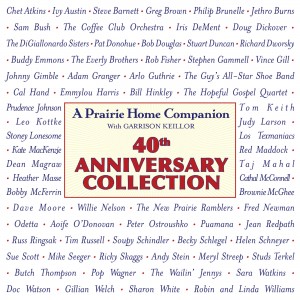 A Prairie Home Companion 40th Anniversary Collection by Garrison Keillor and cast, with special guests
A Prairie Home Companion is heard by over 4.3 million listeners each week on over 500 public radio stations across the country.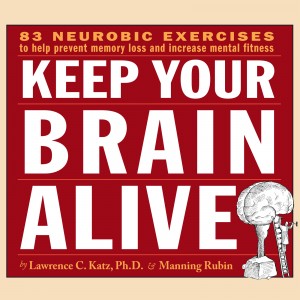 Keep Your Brain Alive: Neurobic Exercises to Help Prevent Memory Loss and Increase Mental Fitness by Lawrence C. Katz, PH.D., and Manning Rubin; read by Manning Rubin
These fun and easy exercises from the bestselling Keep Your Brain Alive fight the effects of mental aging and keep the mind fit to meet any challenge—and now they are available on audio. Co-author Manning Rubin is your "personal trainer," through the exercises.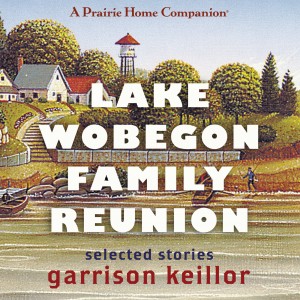 Lake Wobegon Family Reunion by Garrison Keillor
From America's favorite storyteller, here are 19 memorable monologues, hand-picked from over 15 previously released collections and 40 years of A Prairie Home Companion live broadcasts.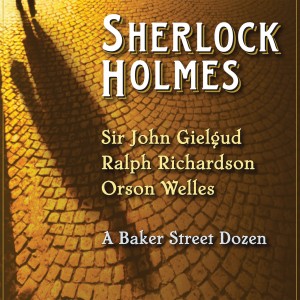 Sherlock Holmes: A Baker Street Dozen by Arthur Conan Doyle; performed by John Gielgud, Ralph Richardson, and Orson Welles
Acclaimed, exciting, fully dramatized performances of twelve Conan Doyle classics.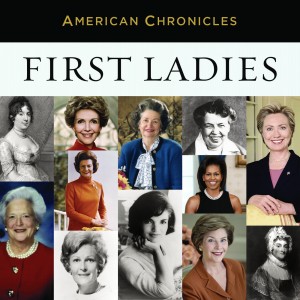 NPR American Chronicles: First Ladies from NPR; hosted by Cokie Roberts
While the role of the first lady has changed dramatically over the course of the nation's history, one thing remains constant: Americans have always been fascinated by the wives of the President.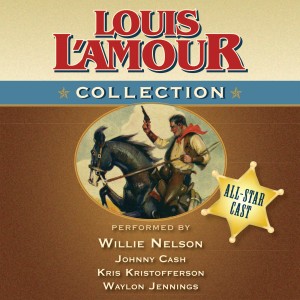 Louis L'Amour Collection (Wood Gift Box Edition) by Louis L'Amour; read by Willie Nelson, Kris Kristofferson, Waylon Jennings, and Johnny Cash
This collection gathers seven popular Louis L'Amour stories, performed by a star-studded cast.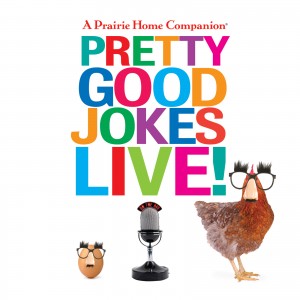 Pretty Good Jokes Live! by Garrison Keillor; performed by Garrison Keillor and an ensemble cast
Even more of a good thing: the latest collection of knee-slappers, toe-tappers, and groaners from A Prairie Home Companion Joke Shows.
NPR Laughter Therapy: A Comedy Collection for the Chronically Serious from NPR; hosted by Peter Sagal
Surprisingly light-hearted, refreshingly self-deprecating, NPR provides bountiful laughs in their funniest collection yet.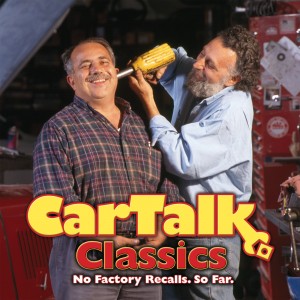 Car Talk Classics: No Factory Recalls. So Far. hosted by Tom and Ray Magliozzi; performed by Tom and Ray Magliozzi
There may be an occasional flaw in the auto expert advice of brothers Tom and Ray Maggliozzi, but the complaint box remains empty, with no factory recall in sight. The next entry in the ever popular Car Talk Classics series features four all-time favorite Car Talk episodes, hand-picked by hosts Click and Clack, the Tappet Brothers, and presented here together for the first time. Car Talk continues to be one of public radio's most popular and laugh-inducing programs, with a weekly audience of 4 million listeners.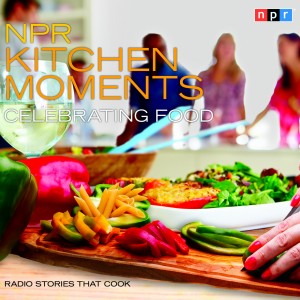 NPR Kitchen Moments: Celebrating Food from NPR; Hosted by Allison Aubrey and Dan Charles
You're preparing to share the food you love with the friends and family you love—while stories from NPR provide the inspiration. You're enjoying a Kitchen Moment!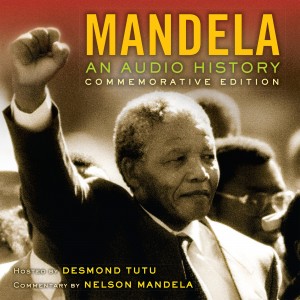 Mandela: An Audio History by Radio Diaries; hosted by Desmond Tutu; commentary by Nelson Mandela; foreword by Joe Richman
The award-winning radio series documenting the struggle against apartheid through intimate first-person accounts of Nelson Mandela himself as well as those who fought alongside him and against him.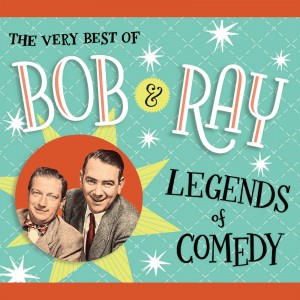 The Very Best of Bob and Ray: Legends of Comedy hosted by Bob Elliott and Ray Goulding
A comprehensive, career-spanning collection from the groundbreaking comedy duo Bob Elliott) and Ray (Goulding) that inspired (and continues to inspire) every comedian who came after.