A groundbreaking biography reveals the haunted origins of the man who created Dracula and traces the psychosexual contours of late Victorian society. Read the full description.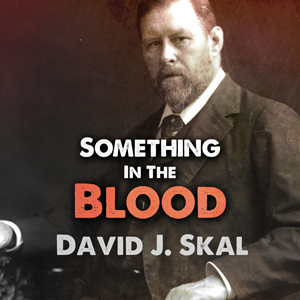 Something in the Blood
By David J. Skal
Read by James Patrick Cronin
"Sharply written, well-researched (with judicious use of recent discoveries), attentive to detail, and entertaining to read. Skal's is the finest, most balanced biography of Bram Stoker yet written." —Sir Christopher Frayling, author of Vampyres: Lord Byron to Count Dracula
________________________
How to Win This Audio CD
Send an email to newsletter@highbridgeaudio.com
Put the word "Dracula" in the subject line.
Entries must be received by October 31, 2016.
See the Program Details for more information.
________________________
September Giveaway Winner
Congratulations to Sharon Berger, winner of last month's giveaway, We Eat Our Own Thanks to all who participated.