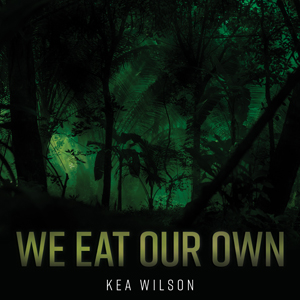 Inspired by a true story from the annals of 1970s Italian horror film, and told in dazzlingly precise prose, We Eat Our Own is a resounding literary debut, a thrilling journey behind the scenes of a shocking film and a thoughtful commentary on violence and its repercussions.
"A daredevil debut by a talented young writer." —Danielle Dutton, author of Margaret the First
"The jungle is alive and everywhere in Kea Wilson's remarkable debut novel, gorgeous and indifferent, it's ravening appetite the very real horror unleashed by human heedlessness and hubris." —Kathryn Davis, author of Duplex
We Eat Our Own
By Kea Wilson
Read by Paul Woodson
Read the full description.
________________________
How to Win This Audio CD
Send an email to newsletter@highbridgeaudio.com
Put the word "Yummy" in the subject line.
Entries must be received by September 30, 2016.
See the Program Details for more information.
________________________
August Giveaway Winner
Congratulations to Kara Nickerson, winner of last month's giveaway, The Peculiar Miracles of Antoinette Martin! Thanks to all who participated.