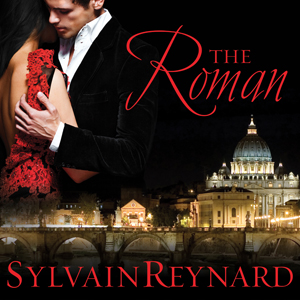 The Roman
By Sylvain Reynard
Read by Robertson Dean
Read the full description.
"This is not an ordinary vampire story, it's a beautifully dark and passionate novel nestled in Italy and capable of taking one's breath away."
―RT Book Reviews
Raven and her sister, Cara, are at the mercy of a small detachment of Florentine vampyres, who are delivering them as a peace offering to the feared Curia in Rome. Though she's unsure William survived the coup that toppled his principality, Raven is determined to protect her sister at all costs, even if it means challenging Borek, the commander of the detachment. In an effort to keep Raven from falling into the hands of his enemies, William puts himself at the mercy of the Roman, the dangerous and mysterious vampyre king of Italy. But the Roman is not what he expects . . .
________________________
How to Win This Audio CD
Send an email to newsletter@highbridgeaudio.com
Put the word "vampyre" in the subject line.
Entries must be received by December 31, 2016.
See the Program Details for more information.
________________________
November Giveaway Winner
Congratulations to Elvin Wren, winner of last month's giveaway, Anatomy of a Song Thanks to all who participated.