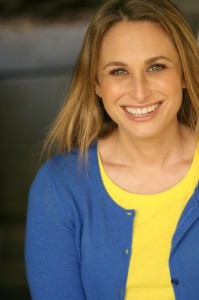 HighBridge is proud to announce that Tara Sands will be narrating The Summer of Letting Go, by Gae Polisner. Available March 2014, The Summer of Letting Go is a young adult audiobook that follows a teenage girl, still reeling from her little brother's drowning death, who finds herself holding back—from summer trips to the ocean, friendship, budding romance—until she meets another young boy who may be her brother's reincarnation, which awakens her to new possibilities.
Tara Sands is an accomplished audiobook narrator, having recorded more than eighty audiobooks, and is the recipient of several Earphones Awards from AudioFile Magazine. Tara's previous work for HighBridge includes Necessity by Brian Garfield.
In addition to audiobooks, Tara's voice can be heard in many cartoons, video games, and commercials, and she can also be seen on TV as an actor and host.