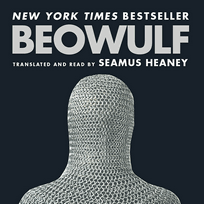 When I first read Beowulf in college I was immediately captivated. As an English major, and a huge fan of fantasy literature, I was familiar with the story, but until then had never actually read the verse. I had an amazing Medieval Literature professor who set me on a path to which I began devouring works such as Chaucer's Canterbury Tales, Sir Gawain and the Green Knight, and a ton of Shakespeare (thank you Professor Twu!). I even got together with some like-minded nerds for a group reading of Paradise Lost – in one sitting (it took over ten hours). But for some reason Beowulf has always remained my favorite, and I have re-read (and listened to) it several times since. (I also enjoyed the 2007 animated film from director Robert Zemeckis, screenplay by  Neil Gaiman, even though it diverges greatly from the source material.)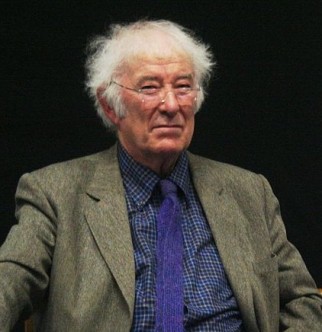 I honestly don't remember which version/translation it was that I read in college, but Irish poet, playwright, translator Seamus Heaney's translation came out about the time I graduated, and it made an impression. It seems I wasn't alone, as Heaney's translation – and reading – is now widely regarded as the gold-standard. Heaney was an incredible man, and it would be impossible to summarize his life, works, and accomplishments in this blog post, but the well-loved and incredibly popular Irish poet taught at Harvard and Oxford and published quite a bit of poetry in addition to prose, plays, and translations.
It is my sincere hope that my kids will be studying Seamus Heaney's work in high school and college, along with the great poets of the past who made an impression on me in school (Yeats, Dickinson, Whitman, Frost, Shakespeare, Coleridge – I could go on and on). But I digress…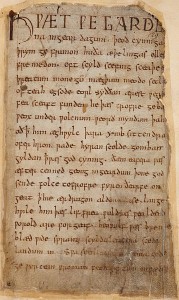 Reading Beowulf can be difficult. But translating Beowulf, the oldest surviving epic poem of Old English, to me seems like an impossibly daunting task, even for the most skilled scholar and translator. Aside from the fact that it was in Old English, Beowulf makes heavy use of alliteration and abundant kennings. Kennings are compound words, usually hyphenated, that allude to a simpler idea or thing. It is basically Old English's alternative to a noun. These kennings would have been instantly recognizable to the people of the time, but many are not so recognizable in modern times. For example, it might be obvious that "war-gear" refers to armor, but maybe not so obvious that "word-hoard" refers to the mind/brain. And then you can have several kenning that mean the same thing, such as  "whale-road," "sail-road," "swan-road," or "whale's way," all of which refer to the ocean or sea (and all of which appear in Beowulf).
Seamus Heaney's translation is absolutely incredible. It really does capture the feel and the rhythmic quality of the original, and transports you into Beowulf's world of horror, death, monsters, destruction, and heroism.
Sure, reading Beowulf is great, but this is a story that was always meant to be read aloud. This is a story that was passed down orally for generations upon generations before it was ever written down. And Heaney's soft Irish accent is an absolute pleasure to listen to. For me, the only way to experience Beowulf is to have Seamus Heaney read you his translation. Period.
I highly recommend this audio to students, poetry buffs, fantasy fans, and lovers of great literature.
Beowulf translated and read by Seamus Heaney is available on CD (retail or library edition) or as a digital download from HighBridge.