On the 200th anniversary of Charlotte Brontë's birth, comes the definitive biography of this extraordinary novelist, by acclaimed literary biographer Claire Harman.
"[Harman] vividly portrays a life of loneliness, anguish, tragedy, and suppressed rage in serene and elegant prose with frequent flashes of ironic humor; the underlying scholarship is extensive but never obtrusive. A delightfully engaging biography of a highly talented but deeply troubled prodigy of English literature." —Kirkus Starred Reviews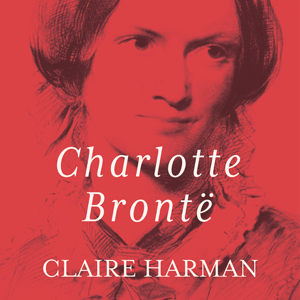 Charlotte Brontë: A Fiery Heart
Claire Harman; read by Corrie James
___________________________________
How to Win This Audio CD
Send an email to newsletter@highbridgeaudio.com
Put the word "Brontë" in the subject line.
Entries must be received by 03/31/2016.
See the Program Details for more information.
____________________________________
February Giveaway Winner
Congratulations to Teresa Meza, winner of last month's giveaway, The Cellar! Thanks to all who participated.