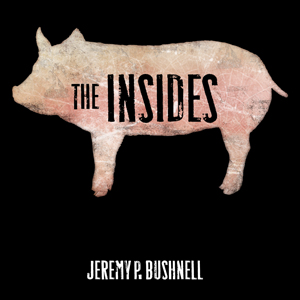 The Insides
By Jeremy P. Bushnell
Read by R. C. Bray
________________________
How to Win This Audio CD
Send an email to newsletter@highbridgeaudio.com
Put the word "Insides" in the subject line.
Entries must be received by 6/30/2016.
See the Program Details for more information.
______________________________________________________________________
Ollie Krueger's days as a punk kid practicing street magic are mostly behind her. Now she's a butcher at Carnage, a high end restaurant offering deconstructed takes on meat, and on the busiest nights of the week she and her partner, Guychardson, race to see who can produce more finished cuts. Ollie's the better butcher, but somehow Guychardson almost always wins. And Ollie thinks maybe it's because the mysterious knife he uses is magic.
"With The Insides, Jeremy P. Bushnell doesn't so much mash genres together as slice them apart to find the filets. It's a literary urban fantasy with sharp things to say about the way we live now, darkened by a touch of Scandinavian thriller: rich and urgent and weird, a novel that defies categorization but demands to be consumed."
—Robin Sloan, author of Mr. Penumbra's 24-Hour Bookstore
"The Insides begins with all the freewheeling magic and humor of The Weirdness, then ups the ante with danger, suspense, and rich emotional resonance. If you love fierce, witchy leading ladies, facing down evil, and traveling to strange realms that will explain your life before they haunt you forever, this is the book for you."
—Alyssa Harad, author of Coming to My Senses
Read the full description.
________________________
May Giveaway Winner
Congratulations to Debra, winner of last month's giveaway, The Auctioneer! Thanks to all who participated.