From an award winning journalist, a real Field of Dreams story about a legendary coach and the professional caliber baseball program he built in America's heartland, where boys come summer after summer to be molded into ballplayers—and men.
Read the full description.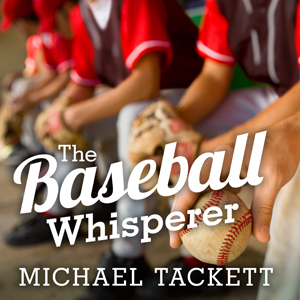 The Baseball Whisperer
By Michael Tackett
Read by Mike Chamberlain
"Tackett reminds readers of just how close baseball lies to the nation's heart . . . Deeply engrossing . . . One of baseball's most humanizing backstories." —Booklist, starred review
"The Baseball Whisperer is a book that teaches the reader as much about hard work and American values as it does about the game of baseball. Through one man's efforts, hundreds of young men from all over the country and from different economic backgrounds came through a small town in Iowa and learned how to be better baseball players.  Along the way they also became better people. You don't have to love baseball or even sports to learn from the magic that happened in southwestern Iowa."
—Joe Buck, FOX Sports broadcaster
________________________
How to Win This Audio CD
Send an email to newsletter@highbridgeaudio.com
Put the word "baseball" in the subject line.
Entries must be received by 07/31/2016.
See the Program Details for more information.
________________________
June Giveaway Winner
Congratulations to Tryphine, winner of last month's giveaway, The Insides! Thanks to all who participated.